Veel mensen hebben wel wat goud thuis liggen. Dit hoeft niet veel te zijn natuurlijk, het kan gaan om een paar ringen of om een klein kettinkje van goud. Mocht jij jouw gouden sieraden niet meer dragen dan kun je ervoor kiezen om deze te verkopen.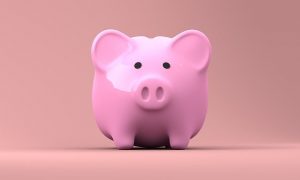 Door jouw sieraden te verkopen zal je in staat zijn om aanzienlijk wat geld te verdienen. Op dit moment staat de goudprijs namelijk erg hoog in verhouding tot voorgaande jaren. Wij zullen je in dit artikel wat meer laten zien over het verkopen van jouw goud voor de beste prijs. Dit zorgt ervoor dat je beter weet wat je te wachten staat, verkoop je goud per post voor een makkelijke transactie.
Hoe zo veel mogelijk krijgen?
Wij raden je aan om altijd naar een betrouwbaar verkooppunt te gaan voor jouw gouden sieraden. Het komt helaas nog altijd voor dat er mensen worden opgelicht bij het verkopen van hun goud. Door een goudhandel te kiezen die het goud voor je neus afweegt zal je zeker weten dat je een eerlijke prijs krijgt voor je goud. Een tip is om van tevoren altijd even zelf te kijken wat de huidige goudprijs is.
Uiteraard zal je uiteindelijk iets minder krijgen, de winkel moet natuurlijk ook winst kunnen maken. Echter kan je op deze manier wel zien of je er verstandig aan doet om je goud daar te verkopen of dat het toch handiger is om even naar een andere goudhandel op zoek te gaan voor een betere prijs.