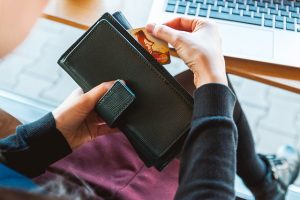 Als u ondernemer bent, dan is de kans groot dat u op een bepaald moment te maken krijgt met wanbetalers. Of u nu zaken doet met particulieren of met andere bedrijven, de kans is groot dat het ooit op uw pad zal komen. U heeft de producten of diensten al geleverd, maar de betaling blijft uit. Ook na meerdere herinneringen gestuurd te hebben is het geld nog steeds niet op uw rekening bijgeschreven. Dit is een groot probleem.
U heeft de producten immers al geleverd, en dit heeft u geld gekost. Daar komt bij dat steeds achter de debiteur aanbellen en e-mailen veel tijd in beslag kan nemen. Tijd die u waarschijnlijk beter kunt gebruiken, bijvoorbeeld voor klanten die wel gewoon netjes op tijd hun rekeningen betalen. Veel ondernemers kiezen er dan ook voor om dit over te laten aan specialisten op dit vlak. Een incassobureau is hiervoor het aangewezen bedrijf. Een incassobureau heeft een proces ontwikkeld wat ervoor zorgt dat debiteuren hun rekeningen betalen. Sommige debiteuren hebben het misschien zo druk gehad dat ze vergeten zijn om de rekening te betalen. Ook zijn er debiteuren die opzettelijk rekeningen te laat betalen.
Wanneer u een rekening te vorderen heeft, is het belangrijk om direct actie te ondernemen. Een incassobureau kan in veel gevallen snel schakelen. Daarnaast geeft het diverse voordelen om een externe partij in te schakelen. U laat zien dat u het serieus neemt en dit kan de betaling ook bevorderen. Het zijn overigens niet enkel bedrijven die met consumenten zaken doen die gebruik maken van een incassobureau. Ook zijn bedrijven in B2B markten kunnen uiteraard gebruik maken van een incassobureau.
Mocht een debiteur in de minnelijke fase nog steeds niet betaald hebben, dan heeft u juridisch de mogelijkheid om een deurwaarderskantoor in te schakelen. Deurwaarders kunnen bijvoorbeeld beslag leggen op inkomen en inboedel. Op deze manier kan uw rekening alsnog betaald worden.