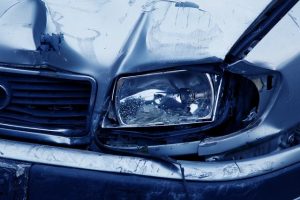 Heb jij wel eens nagedacht over de verzekering van je onderneming? Er is veel beschikbaar op dit gebied. Of je nu een MKB bedrijf hebt, dat maakt verder weinig uit. Je kunt uit veel verschillende polissen kiezen. Voor het verzekeren van adviezen die je geeft, tot het verzekeren van je inkomen.
De meest essentiële verzekering voor je bedrijf is toch wel de aansprakelijkheidsverzekering voor bedrijf. Misschien wel eens iets over gelezen of gehoord? Hier worden schades die je bijvoorbeeld bij een opdrachtgever maakt door vergoed. Vergelijk het met een WA verzekering voor je auto of brommer. Om hoge kosten te voorkomen voor je business is het dan ook aan te raden om dit af te sluiten.
Schade
De schades die je tijdens je werk maakt kunnen namelijk enorm oplopen. Als je veel met andere grote bedrijven als klanten werkt kan er veel schade ontstaan. Ook als je bij particulieren thuis over de vloer komt is het ook aan te raden van een dergelijke polis gebruik te maken. Niet alleen bij bedrijven kun jij brokken maken tijdens je werkzaamheden, ook bij particulieren in huis. Je bent misschien timmerman en tijdens je werkzaamheden breekt er bijvoorbeeld een leiding door jouw toedoen en ontstaat er waterschade in de woning. Dit kan een duur geintje worden als je dit als ondernemer zelf moet betalen. Kies daarom voor een goede verzekering waar dit soort zaken in worden afgedekt.
Als u een pand heeft waar klanten regelmatig over de vloer komen, dan is een bedrijfsaansprakelijkheidsverzekering ook aan te raden. Dit heeft dan voornamelijk met letselschade te maken. Een opdrachtgever kan vallen door iets dat u heeft nagelaten. Misschien is het heel erg glad en heeft u daar niet voor gewaarschuwd. Het is mogelijk dat uw bedrijf aansprakelijk is voor zoiets dat op uw grond of in uw pand gebeurd is. Dit zijn enkele voorbeelden, er kan natuurlijk van alles misgaan in zulke situaties. U kunt vast zelf ook nog wel een aantal zaken bedenken kijkend naar uw pand of situatie. Dergelijk schades zijn vaak gedekt in een bedrijfsaansprakelijkheidsverzekering. Hoe is dit voor uw business geregeld? Via een adviesgesprek kunt u deze zaken in kaart laten brengen of online meer informatie opzoeken.